The decluttering struggle is real guys.
As my relocation from Sydney to Melbourne is coming up in 11 weeks, I organised to sell the remainder of my unwanted and unloved things this weekend in a market stall at the local flea markets.
I sold a number of clothes online after my Spring Cleaning Minimalist Challenge, however as it takes so long to post, wait for a buyer to purchase and pay, then package and ship the items so this weekend I chose to share a stall at a market with a friend to get rid of everything in bulk.
If you ever had done a market stall before then you know what I mean when I say it's a sure way to get rid of clothes quickly but at a ridiculously low price that it makes me want to cry consumerist tears. It really wakes you up to the resale value of fast fashion and the cost of mindless consuming when the price you sell it for is less than a tenth of what you paid for it.
Here are the three minimalist lessons I learned from selling my secondhand clothes:
ONE: Full priced clothes have little re-sale value once they leave the shelves. 
Just like new cars, when clothing leaves the store racks the value drops significantly and they clothes have little or no resale value. Especially clothes that come from chainstore and fast fashion brands (like Zara and H&M), the quality is low and the items trend-based so they quickly look dated very quickly. Just to sell the stock, my friend was selling near new $300 dresses for $10 or $20 and customers were still trying to haggle the price down.
TWO: Donating clothing pushes responsibility to other people.
By taking the effort to photograph, post and sell clothes online or take a full 5am to 4pm Saturday to sell clothes at a market stall makes you take responsibility of the items you've consumed and the effort it takes to get rid of them. It's easy to donate clothes however it doesn't address or change the shopping problem. By understanding how hard it is to sell fast fashion clothes and how little re-sale value they have it makes you reflect on your own habits and help change shopping behaviour.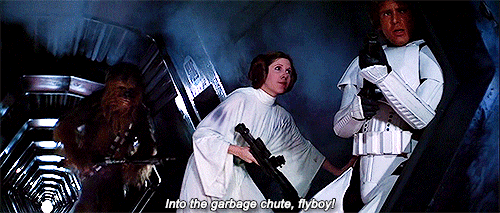 THREE: It's best not to buy things instead of try to sell them later
Most shopping is driven by emotions instead of a need for something which it's why it's so easy to feel turn to flashy stores and the trendiest garment after a tiring day, stress from work or when feeling down. Sales assistants will always make you feel good about yourself when they are trying to sell you a product to make their store budgets. Instead of turning to shopping as a quick fix, take the time to think about what you're feeling and why.
You'll save yourself from spending money unnecessarily, finding yourself dissatisfied with the item you bought when it starts to look dated or fall apart after a few washes and then burdened with the time it takes to re-sell the item or dispose of it. You'll value your money more as you'll realise how hard it is to earn back the money you spend on those pieces in the first place!
Do you agree? What are your tips for decluttering or selling your things? Write them below!
xx Miss Piggy
---
Cover illustration by Lena Ker