Like the monthly net worth updates? Follow The Earnest Addiction at the bottom of the page!
---
Ohhh my what an unexpectedly SPENDY month! Unfortunately it was all me. Every single dollar spent was by me.
While it was very spendy, I made some big achievements including decluttering and writing a record 11 posts in a month including:
In anticipation of my New Year move from Sydney to Melbourne, I started a Spring Cleaning Challenge to start decluttering my things. The move is now 3 months away, and the sooner I get rid of my things, the easier the move will be. Read about how I decluttered here.
September was packed with so many events and travel adventures. I travelled to two Australian cities for holidays; one was a spur-of-the-moment day trip to Canberra (the Australian capital) with Mr. Piggybanks, and the other was a weekend long trip to Melbourne to visit a friend and see a much anticipated fashion exhibition on the House of Dior.
The Dior exhibition was so incredible that I have to share some photos with you below:
Apart from lots of travelling, I invested in some quality basic clothing pieces like cotton tees, wool knits and crisp white button-down shirts which are replacing pieces in my wardrobe that have worn down and discoloured after years and years of regular use. Another wardrobe piece was a new pair of work heels which replaced a badly worn out pair. All together, these wardrobe additions cost over $460. My last investment piece this month was a Dyson vacuum cleaner which has been one of my *best* purchases to date.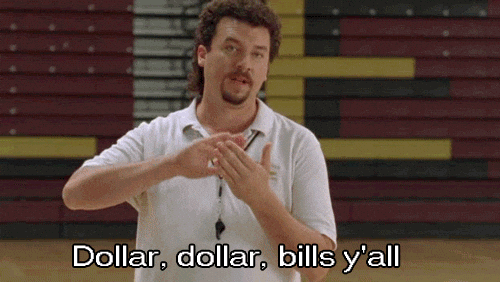 In addition to the travels and shopping, I also managed to spend a lot more money going out with friends
My solo, take-away lunch expenses were minimal however I was dining out regularly with colleagues or caught up with friends I hadn't seen in a long time. At the same time lots of my skincare and make-up ran out, so beauty costs rose slightly.
So exactly where did all my money go in September? Let's break it down!
Home & Rent expenses increased due to the Dyson purchase and travel remained high with the trips to Canberra and Melbourne. Clothing jumped up because of investing in new basics to replace old pieces and beauty increased as a number of skincare and make-up ran out, all at the same time. Entertainment was high due to many small meal purchases that added up.
And how did all this spending affect my net worth?
My net worth increased but by *this much* (image squinty eyes and an index and thumb almost touching). The good news is that I'm inching closer to a positive net worth balance.
Both August and September were very expensive months and it's time to buckle down. Melbourne is just around the corner and coming up sooner than I think. The priorities this month are no longer building a holiday sinking fund, instead, it's full steam ahead for bulking up the emergency fund.
How did your September go? Did you have any big or unexpected purchases? Did your net worth increase or decrease? Write them below in the comments!
xx Miss Piggy
---
Cover illustration by Lena Ker