Follow The Earnest Addiction by subscribing at the bottom of the page!
~~~~~~
July was a month of big achievements and even bigger spending. There were so many highlights to this month that I've dot-pointed them out to save your eyes from reading a painfully long essay post. The frugal wins also came with frugal fails as I splurged my way through July and almost broke the budget. Keep reading for my frugal wins, frugal fails, expense breakdown and net worth!
To see how previous months net worth and spending went, click here.
July highlights and BIG frugal wins:
I secured a new exciting job and received a pay rise! Big win!
I automated my spending further, including allocating a 'weekly allowance' to stop overspending early in the month and being in the red by the end of the month. Given there are either 4 or 5 weeks in a month, I now transfer 5 weeks of rent & spending allowance into a Bills account and if there is a surplus at the end of the month then the difference goes into savings. Hopefully this solves my spending problem…
Started a new goal of clean eating and packing healthy lunches to work 4 times a week. The added bonus is cutting down on take-away spending.

I achieved 94% of my financial New Year goals

so have set more ambitious goals for the rest of the year which will be listed in a later post.
I received a tax refund!
My impulse shopping has reduced thanks to having shopping wish lists coupled with experiencing the ongoing pain of trying to sell my junk on eBay.
I'm spending more on self-education and short courses which was one of the categories I wanted to invest in.
Bought a herb garden to save on buying herbs! These tiny pot plants smell amazing and also adds some greenery to the apartment. Hopefully they stay alive!
Frugal fails:
I spent WAY to much on entertainment this month – over $600. These included take-away lunches, brunches and dinners out. Most were small purchases under $15 which added up to hundreds of dollars.
My expenses increased when my income increased (due to the tax return). The biggest frugal fail was the lifestyle inflation this month.
I quickly learned that all the chain store and fast fashion clothing I'm selling on eBay has little or no resale value and I'm struggling to recoup the expenses I've incurred from years of impulse shopping.
I only wrote two post this month, which are linked below:
So where did all my money go this July?
Here's a hint: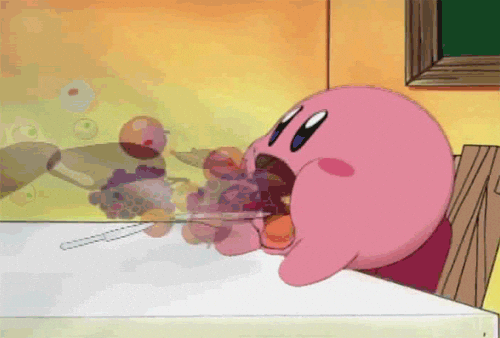 As expected, it was dining out expenses that really blew the budget here. It's always the small $10 here and there that add up to hundreds of dollars without realising it. Groceries also did increase significantly as well so I'm really in awe from how much I have eaten all month.
And now for the Net Worth!
On a positive note, my net worth increased by $4,200 on last month! I starting building an emergency fund however the big improvement came from a $3,400 student loan repayment after lodging my tax return.
Hope you enjoyed my July Net Worth & Spending post and don't forget to subscribe at the bottom of this page!
xx Miss Piggy
Cover illustration by Jenny Walton